ISM-Chicago, Inc.
A Chapter of the Institute for Supply Management working together to advance the profession of supply management.
Chicago's Leading Supply Chain Management Professionals
Come join us at our next event!
ISM—Chicago is a non-profit association dedicated to strengthening the community of procurement and supply professionals in the greater Chicago area and Northwest Indiana.
As a chapter of the Institute of Supply Management (ISM), we are committed to the ongoing professional development of our members and the purchasing/supply management profession through education, research, and communication.
Our membership is comprised of procurement and supply chain professionals and managers employed in host of companies from the government, private and public sectors. For more information on becoming a part of ISM—Chicago, click here.
MEMBER WEBINAR

Join the executive leaders from ISM and Resilinc as they come together as part of a quarterly series to discuss the latest and emerging risks and disruptions impacting global supply chains. ISM CEO Tom Derry and Resilinc CEO Bindiya Vakil will also provide insights based on respective data and research from both organizations.
EVENT

The ISM World in-person only experience gives you the opportunity to be face-to-face with thought leaders, peers and suppliers and have dedicated time to build your network and expand your knowledge on critical topics impacting the supply management profession. Get inspired by amazing keynotes, interact in engaging breakout sessions and have fun swapping supply chain "wins" (and war stories) in a variety of attendee celebrations and small group experiences.

THINK YOU WANT THE BEST OF BOTH WORLDS? Consider the ISM World all-access pass. Learn more. Read more about the All Access Pass
EVENT

The ISM Awards Gala is a black tie event to celebrate both individual and organizational award winners for the 2022 awards program. Guests will be able to rub elbows with the best and brightest of the profession and celebrating the incredible feats of both individuals and organizations.

The gala includes a cocktail reception, awards presentation and sit down dinner followed by music and dancing. Purchase individual tickets here or contact our ISM Member Services to purchase a table for your team.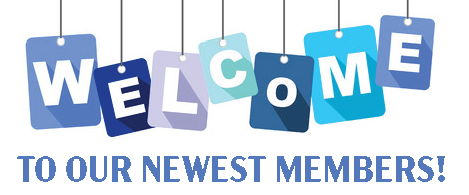 Susan Aceti | Novartis

Courtney Brearley | Proxima

Siobhan Carter | Lions Club

Sara Davis | Commercial Metals

Lindsay Gilbertson | US Cellular

Todd Grunert | Leopardo Companies

Adriana Herrera | Elkay Plastics

Kimberly King | Elkay Plastics

Kelly Kosakowski | Novartis

Ivy Lam

Anna Poyer
Join Today!
Photo Gallery - ISM Chicago